After more than 17 years of experience working in real estate, our team has learned that selling your home is an emotional journey. Our process is one of our greatest assets - to our team, there's nothing better than when our clients feel supported and confident every step of the way.

​​​​​​​One of the most important steps in this process, and often most difficult, is deciding how much investment is required to prepare your home for the market. When looking to sell your home and move to a new home or neighborhood, every dollar counts - and it's often a puzzle to decide where your dollars are best spent.
​​​​​​​
Enter Compass Concierge - a new Compass service designed to take the guesswork out of this equation. With Compass Concierge, you can easily prepare your home for the market by letting us cover the upfront costs of various home improvement services your home might need - such as staging, deep cleaning, cosmetic renovations, painting, landscaping, and more. Our experienced listing team will work with you to identify opportunities that can elevate your home's value. Once you plan your home's transformation, we will pay the upfront costs associated with the eligible improvements. There are no hidden fees, no interest charged, and no dollars out of your pocket upfront. We will simply collect payment for the services rendered at the time of the property's closing.

Sellers who complete home improvement projects before selling typically see a faster and more profitable return on their sale. We have seen this firsthand after more than 1,000 home sales in Silicon Beach - and with an outstanding roster of vendors and a wealth of data and experience, you can be confident that you are making the most informed decisions when it comes to preparing your home for sale.

​​​​​​​Here are just a few ways Compass Concierge can help you:

​​​​​​​Staging Your Home

From full staging to partial staging, our team can help you develop jaw-dropping design plans to showcase your home in the most aesthetically pleasing way. Staging helps buyers imagine how they will use the space - and the investment can pay off in spades. The National Association of Realtors estimates that for every $100 spent on staging a home, a seller can potentially recoup $400. (The Washington Post)

Before full staging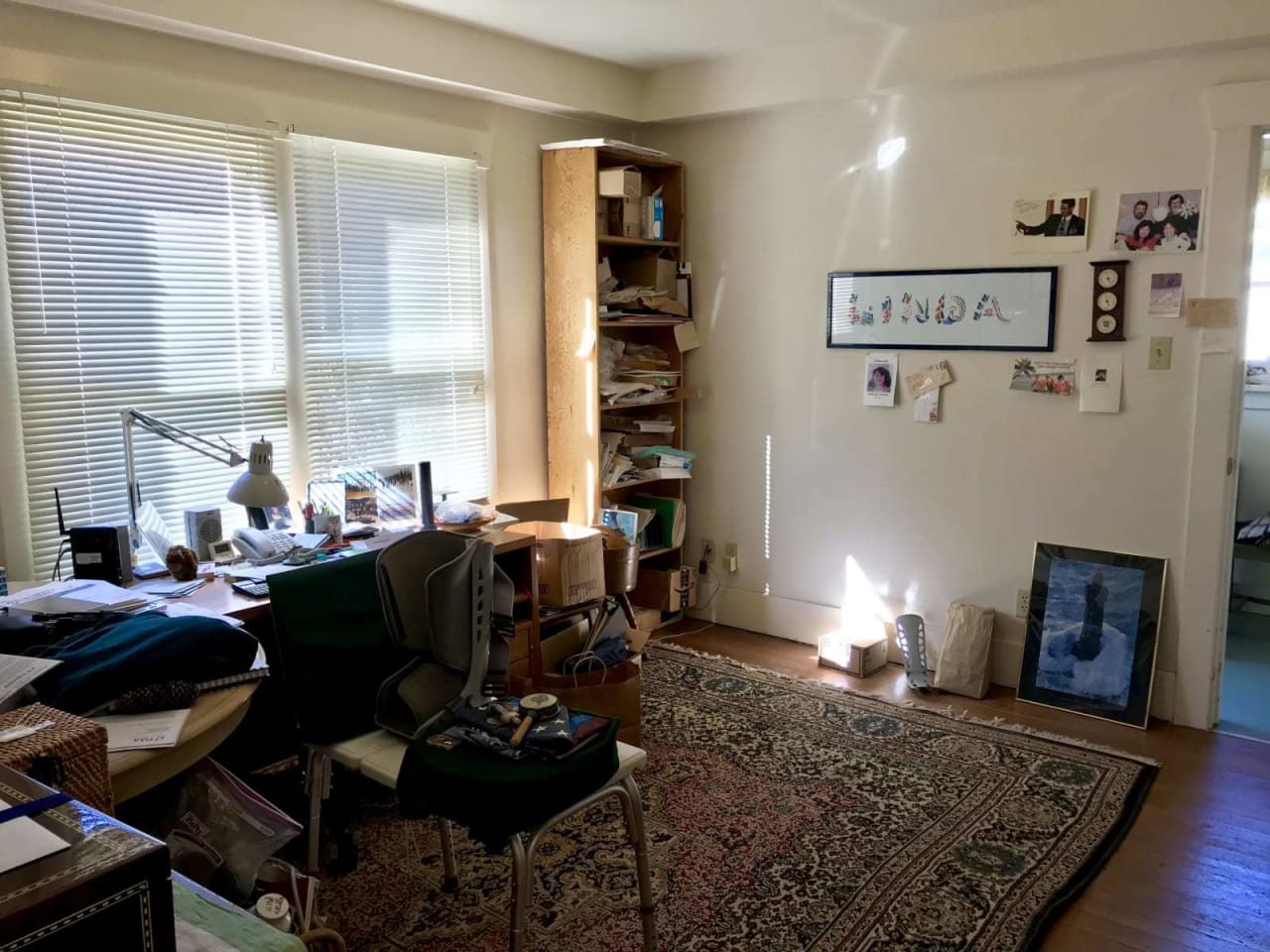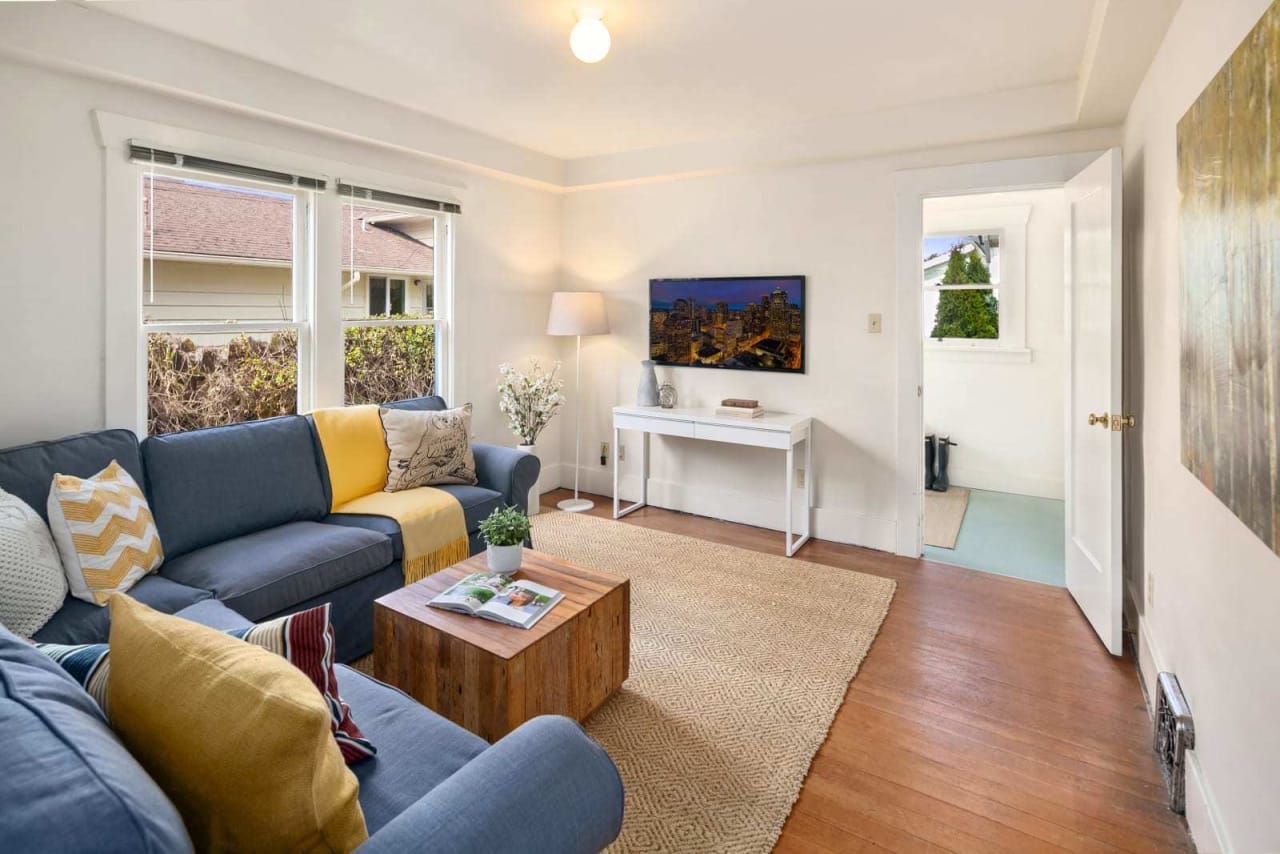 Decluttering Your Home

In the age of Marie Kondo and The Magic Joy of Tidying Up, decluttering has recently become a trend and movement that has been garnering a lot of buzz in homes in Los Angeles and beyond.

Think about it - one of the biggest reasons people decide to move is the lack of space in their current home. Decluttering and removing personal items can make "room" for a potential buyer's imagination to bring their story into your home. Compass Concierge can help with services to help declutter your home and build creative storage solutions.

Boosting Curb Appeal

First impressions matter - what your home looks like from the street is vital to attracting buyers and selling it profitably. Landscaping, repainting the exterior, replacing entry fixtures, or simply cleaning windows can give your home a facelift and bring more buyers through the door.
I'm convinced. How does it work?

You will send all invoices to us for payment by Compass; when your property closes during the term of the listing agreement, Compass Concierge will issue an invoice reflecting the total cost of services rendered. Payment will be collected either at the time of closing or at the one-year anniversary of your participation in the program, whichever comes first. In the event that your property does not sell or the listing agreement is terminated for any or no reason (including the property going off the market), Compass Concierge will collect any costs incurred by home improvement work performed.

Eligibility & restrictions​​​​​​​
The program is available to all sellers with an exclusive listing agreement with Compass.
Properties that are short sales or foreclosures are not eligible for the program.
Structural or construction services will not be covered.
Prospective sellers interested in participating in the Compass Concierge program must review and execute the Compass Concierge service agreement outlining the program services.

Ready? Let's begin!

For more information, contact one of our team members today.