Millennials are set to become the largest homebuying cohort in the new decade. This fact paired with our knowledge that buying a home can be the biggest, most meaningful, and oftentimes most nuanced purchase you will ever make, it's critical to ensure that millennial homebuyers are equipped and informed for the next decade ahead.

​​​​​​​With more than $1.2 billion in sales over the past 18 years in Los Angeles, we have heard it all. We constantly hear stories about the less-than-ideal rental apartment that you thought would be convenient, the desire to customize your living space to suit your personal style, the backyard you want so your new pup has a place to run, the amenities of your apartment building that didn't quite measure up to your expectations, or the seemingly high cost of your market-rate apartment that you could be applying toward a home.

​​​​​​​For a while, you may have thought home ownership was out of reach - that renting is something that people your age just do. Then your friend buys a home, then your colleague, then your business partner, and next thing you know you're attending more housewarming parties than 30th birthday celebrations. "Wait a second...," you think. "What am I missing here? Is it time for me to buy too?!"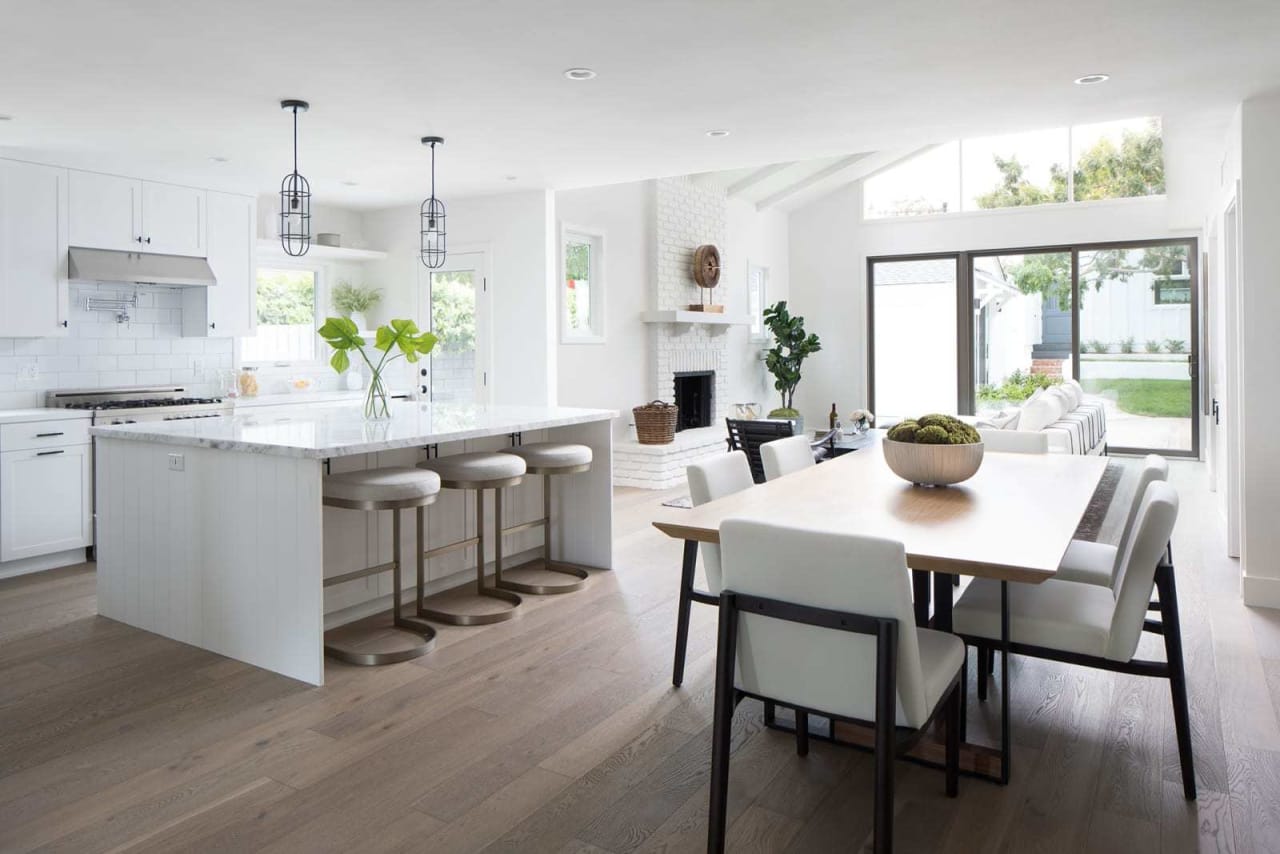 According to a recent study, home buyers from the age of 29 to 38 years old continue to be the largest generational group of buyers (National Association of Realtors). Yes, it's true!

So, what's stopping you from buying your first home in Los Angeles? You may have heard that it's competitive or it's not the right time to buy - or perhaps just thinking about the logistics seems immediately overwhelming. Maybe you're focused on other aspects of your life - social commitments, career, or family. Wherever you are right now, it's never too early or late to begin planning. Below are some initials tips and steps we recommend for first time home buyers.
MARK YOUR CALENDAR
Look at your calendar and establish a time frame. When would you like to be in your new home? Whether you're looking to move right away, six months, or down the road, creating a timeline for yourself will help you work towards the goal of homeownership. It will also help you establish a plan of action. Need help establishing this timeline or drawing this roadmap? Our award-winning agents are happy to help. (Bonus fun fact: did you know that you are 42% more likely to achieve your goals if you write them down?)

​​​​​​​"Writing your goals down not only forces you to get clear on what, exactly, it is that you want to accomplish, but doing so plays a part in motivating you to complete the tasks necessary for your success." - Psychology Professor Dr. Gail Matthews via .
TALK TO A MORTGAGE LENDER
If you've used online calculators to estimate the cost of renting compared to buying, great! Calculators like this from Nerdwallet can be an important first step to understanding which option is best for you. A logical next step is talking to a Mortgage Lender who can provide more detailed information and offer financial planning and support. After you provide a Mortgage Lender any necessary information such as tax returns and bank statements, they can help you calculate budget and costs. Looking for lender recommendations? We can recommend a professional that understands the concerns and questions of millennial buyers including managing student loan debt and new business owners.
MAKE A LIST, CHECK IT TWICE
Change is inevitable. Your needs and preferences will change with time as you and/or your family evolve. What seems like a priority today may not be a priority in the future. Family size, lifestyle, and career directly inform your home preferences and wish list. With all of this in mind, how do you determine which home is right for you? Make a list. Your list can include anything from a backyard big enough to host your monthly cocktail club or the time it takes to walk to the beach surfboard in hand.

If you're buying property with a partner, make separate lists and then make a combined list. Keep in mind, your first home doesn't have to be your forever home. The average time a homeowner lives in a home is ten years (National Association of Realtors).
MAKE A COLLECTION
Looking for a smarter, more seamless way to find a home you'll love? Talk to one of our team members and we can work with you to create a Compass Collection - a visual online workspace to organize the homes you want to see and get instant updates. With a collection, you can easily access your saved homes at any time, fully customize your search experience, and access school district and transit information. (Did we mention this brilliant tool is exclusive to Compass?)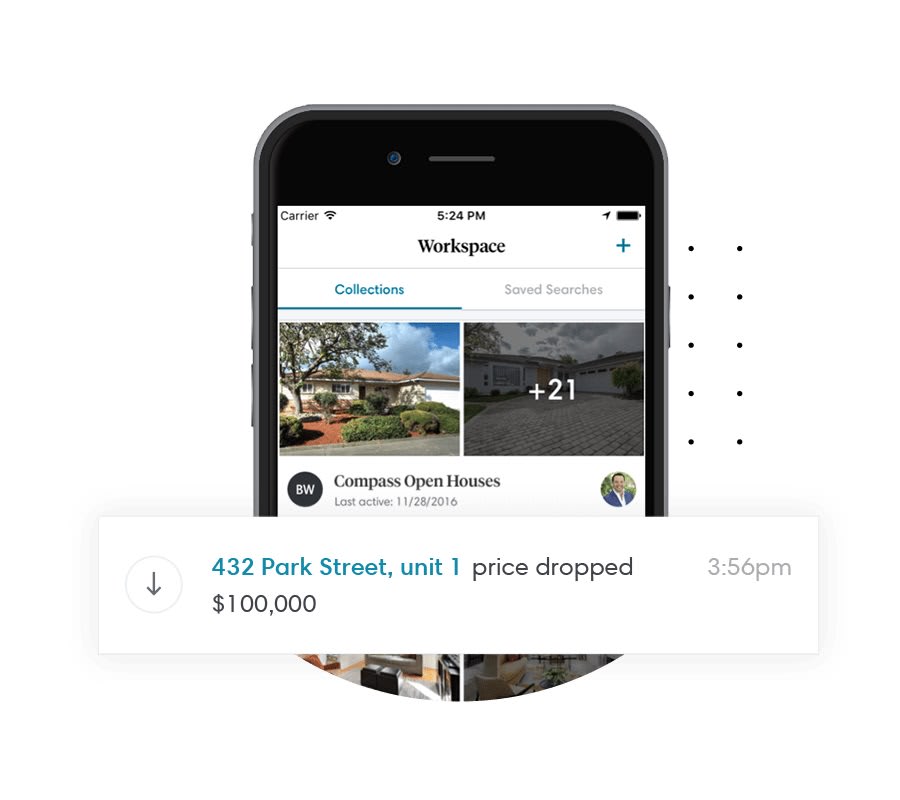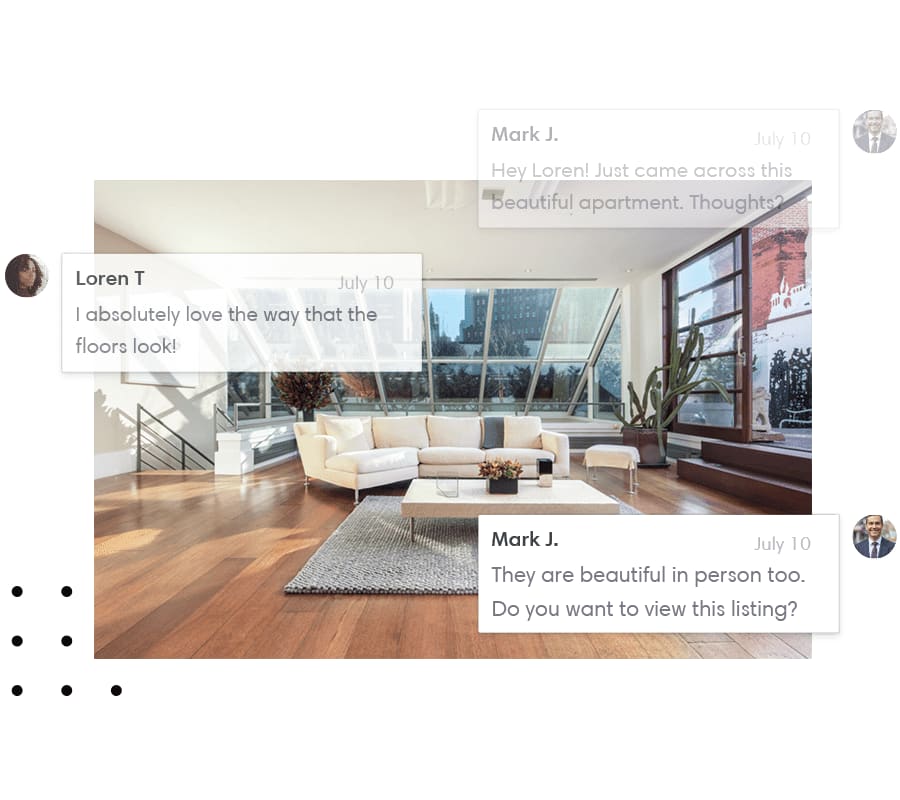 FIND AN AGENT

If you've spent some time looking at homes online, chances are you're ready to speak with an agent to help guide you through the complicated process of searching, making an offer, and escrow/closing. Make sure that the information you receive is up-to-date and comes from a source you trust. Also keep in mind that research can be time-consuming, and the information can be confusing and contradictory at times.

Before you take another deep dive online or start to attend open houses, talk to an agent. No two homebuying experiences are the same, and a seasoned, knowledgeable agent can support with a customized approach and guide you in a clear, concise way. A good agent should be entirely in your court, advocating and advising you every step of the way and getting you the best possible outcome should be their ultimate goal - they are working for you, remember that.

​​​​​​​Ready? Let's begin

For more information, .
---
About the Stephanie Younger Group

Stephanie Younger's results-driven approach, integrity and honesty have earned her top- producer status, as well as the hard-earned respect of her clients and colleagues. Most recently, she has become a top media resource for all things Westside. You can see her featured in numerous articles such as The LA Times, The Argonaut, Curbed LA and more. An alumna of Loyola Marymount University and long-time Westchester resident, Stephanie is loyal to the Westside with a commitment to serving the people and communities she knows and loves, especially Westchester, Playa del Rey, Marina del Rey, Playa Vista and the surrounding areas.