For many, even the slightest whiff of the bold, welcoming, energizing smell of coffee is enough to jumpstart their day. From getting the kids up and ready for school, staying sharp at a work meeting, or having some extra energy for a fitness class, coffee simply puts the pep in our step. If starting your day with a cup of joe is an integral part of your daily routine - as in, it helps you tell the world "I'm awake and ready for you!" - read on.

Los Angeles has no shortage of coffee shops to refuel or supply those precious beans. Along with supplying you a well-needed cup of lightning, each coffee spot offers a distinct culture for every occasion. These are some of our favorite coffee spots in the Silicon Beach area with some suggested reasons to caffeinate at each location.
SURF & GO: MENOTTI'S
56 Windward Ave.

Click

Nothing feels more Southern California than drinking coffee and watching surfers with their boards in the early morning. And you don't need to be fueling up to lineup for waves to enjoy the vibe - Menotti's in Venice Beach serves up a tasty cup of coffee brewed and delivered to perfection to any coffee aficionado, only steps away from the beach.
GRAB & GO: INTELLIGENTSIA
1331 Abbot Kinney Blvd.

​​​​​​​Click

​​​​​​​Midwesterners will be glad to hear that Intelligentsia originated in Chicago's Lakeview neighborhood. Since then, Intelligentsia now has locations in New York, Boston, Austin, Chicago, and Los Angeles. It's no secret that these folks have truly perfected their coffee roast selection and every aspect of the experience - Intelligentsia offers exclusive, remarkable coffees you won't find anywhere else, and their commitment to direct trade and fair trade prices makes their coffee even more delicious.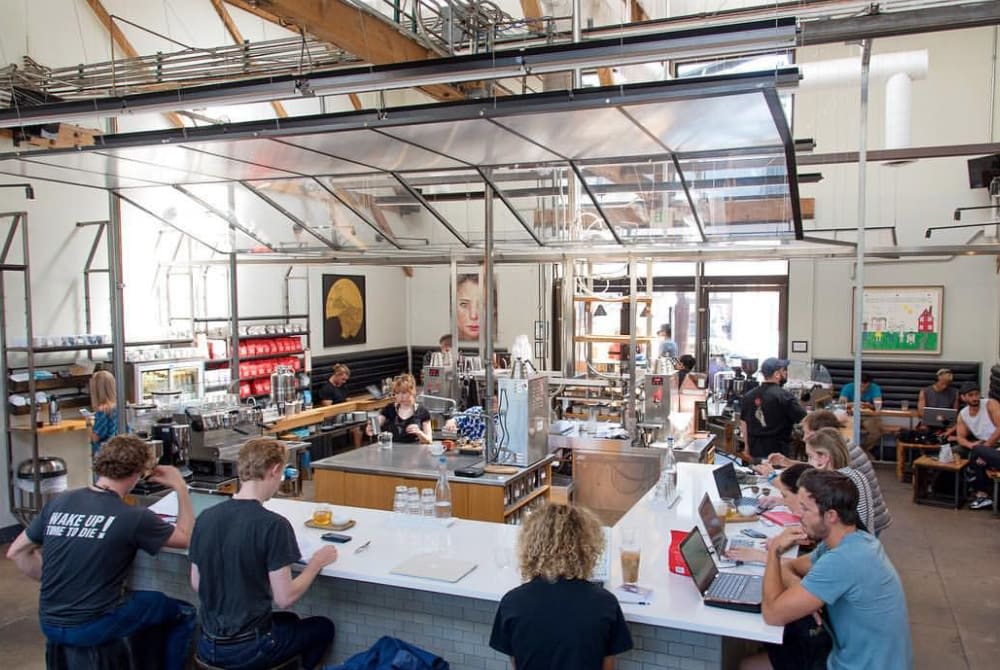 ​​​​​​​​​​​​​​​​​​​​​FOR A CRITICAL THINKING SESSION: BULLETPROOF
3110 Main St

Click

Have a deadline or work project that you're powering through? Looking to maximize the power of your brain juice? Made with coffee, Brain Octane oil, and grass-fed butter or ghee, Bulletproof Coffee is an energizing, high-performance drink. This powerful blend was developed by Dave Asprey, a successful Silicon Valley entrepreneur. The Brain Octane oil helps your body and brain run on fat instead of sugar and gives you clean-burning energy for hours at a time. Try a cup at their location in Santa Monica and see for yourself how this unique elixir can help you power through your deadline.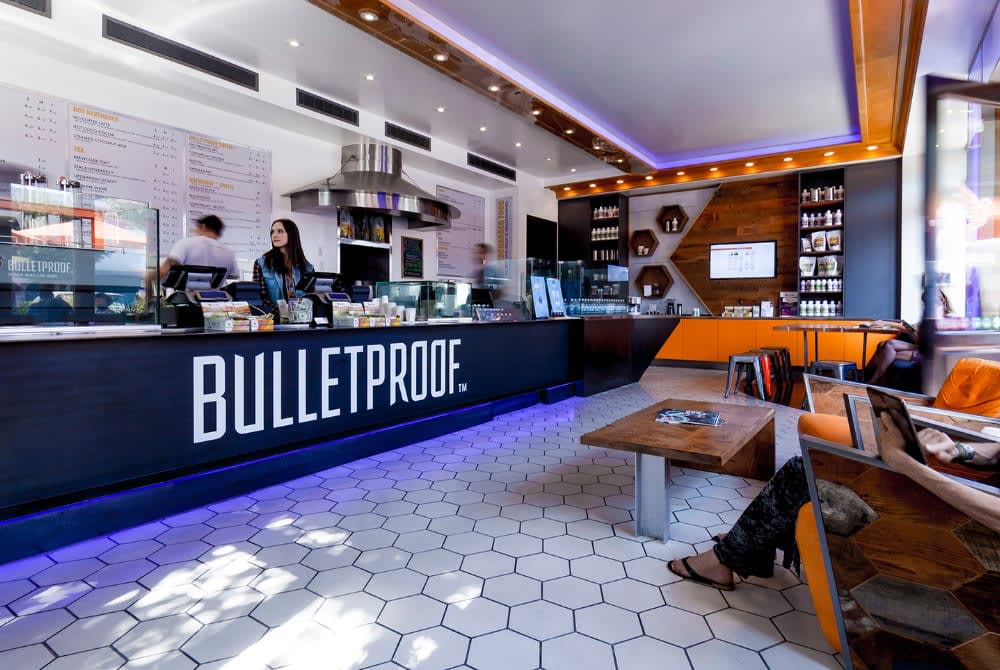 ​​​​​​​​​​​​​​FOR A DATE: TOMS COMMUNITY OUTPOST
1344 Abbot Kinney Blvd

Click

If you're looking for a place to dwell and get to know someone, be sure to visit Toms in Venice. Spend a cozy afternoon in deep conversation in their lovely backyard while you sip on their bold concoctions. And if you're an especially socially conscious sipper, you will be happy to discover that Toms will supply fresh drinking water for someone in need for one week for every bag of beans you buy.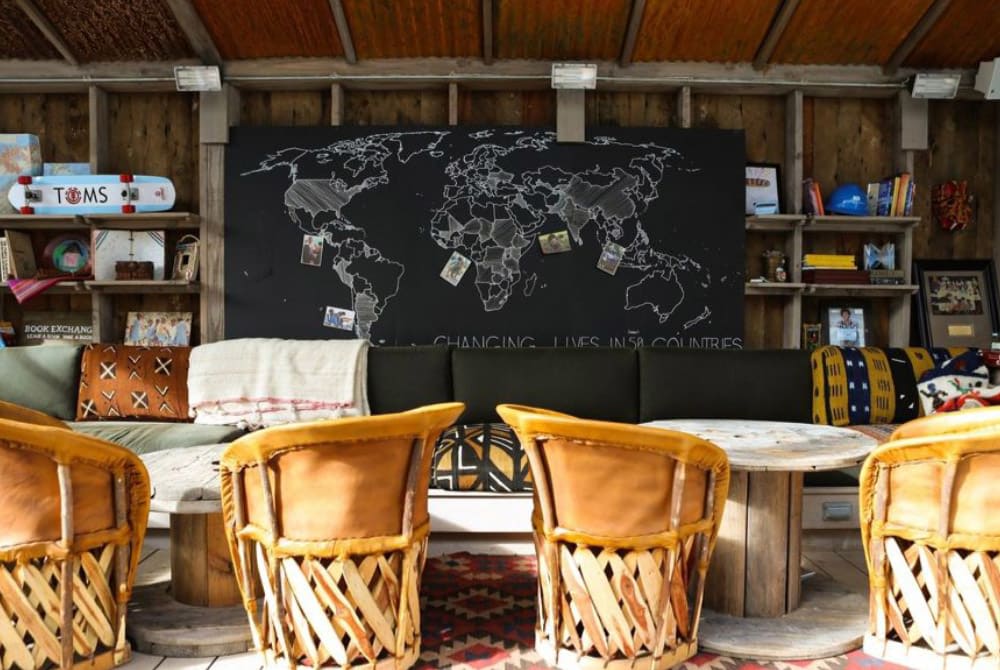 CAFFEINATE & SKATE: DOGTOWN
2003 Main St

Click

​​​​​​​Created to honor and protect a defining piece of American skateboard and surfing history, Dogtown Coffee provides a place for the community to come together, indulge in tasty brews, and enjoy the chill atmosphere. Offering an all-day breakfast and lunch, Dogtown serves up some java with a cool, friendly, no-attitude vibe.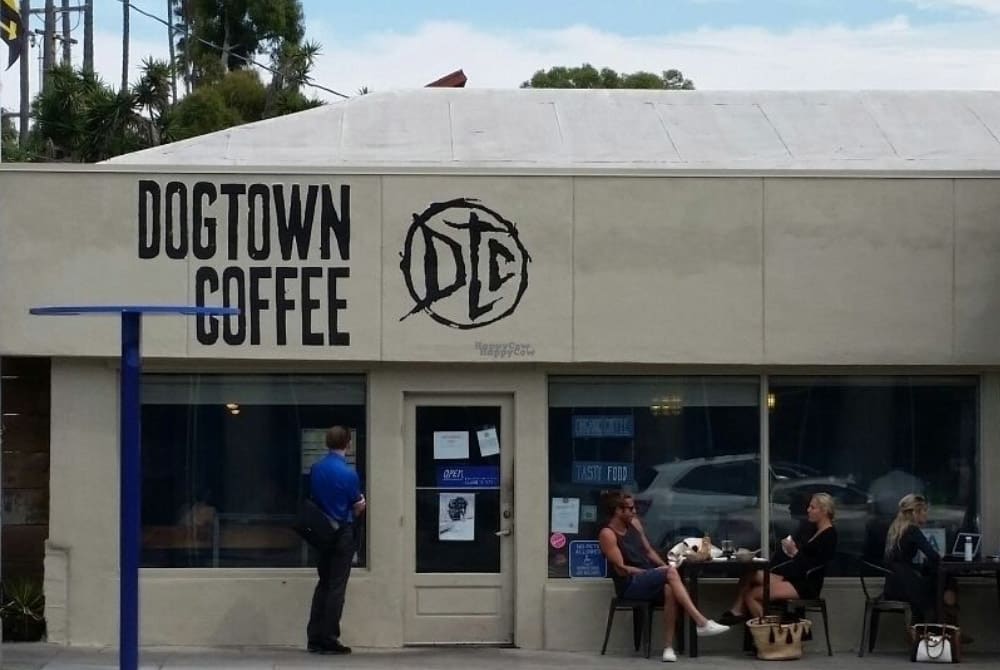 BRING YOUR DOG: LOVE COFFEE BAR
1732 Ocean Park Boulevard

Click

​​​​​​​A brewed cup of love can go a long way especially with your best friend by your side. Featured on Goop, Love Coffee Bar is a specialty craft java shop and the entire space is dog-friendly. Pull up a seat, enjoy your brew alongside your pooch, and enjoy an inventive espresso drink.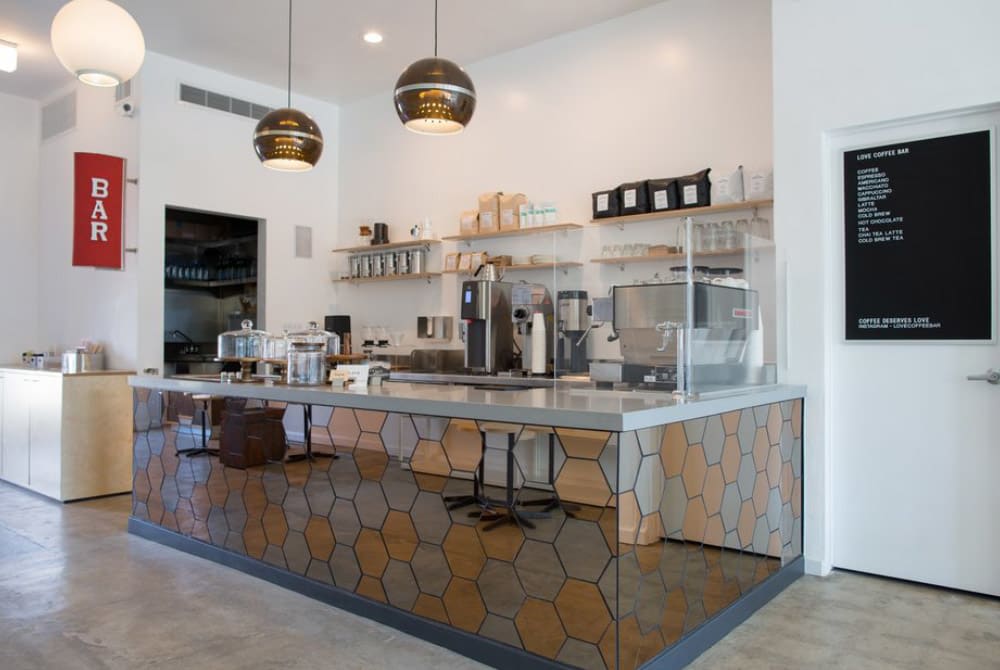 FOR A MEETING: THE BOY + THE BEAR
7403 La Tijera Blvd, Westchester, CA 90045

Click

​​​​​​​Recently opened in Westchester, The Boy and the Bear's rustic and hip coffee shop is a great place to get comfortable on a couch and dig into an agenda in a lively, warm, and spirited atmosphere. We love this place and think it's a brilliant addition to our community!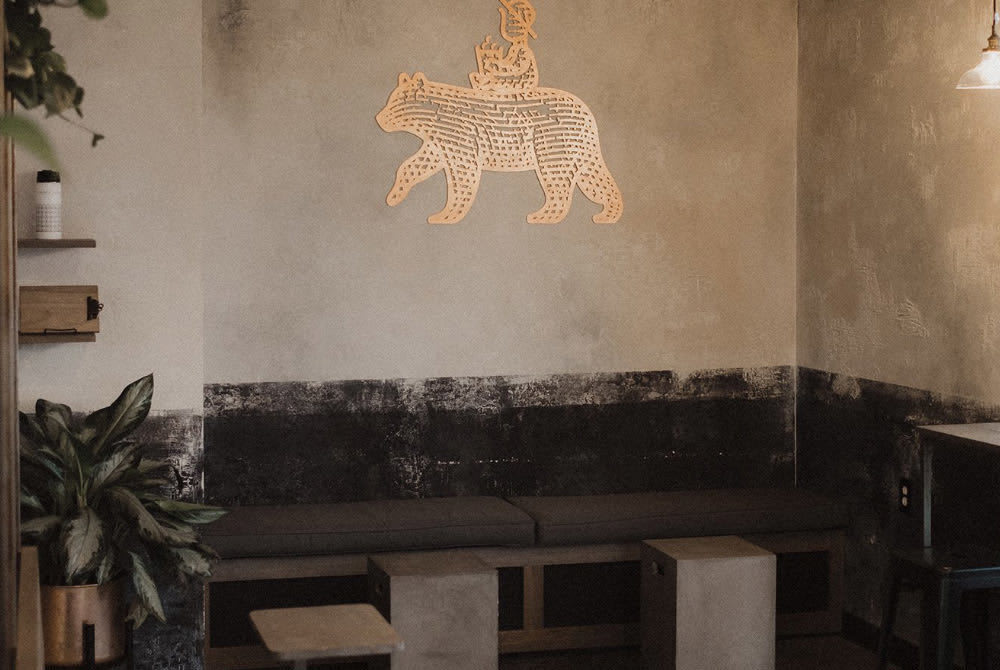 NON-COFFEE ALTERNATIVES: CHA CHA MATCHA
1401 Abbot Kinney Blvd

Click

​​​​​​​Does coffee give you the jitters but you still want a reason to meet a friend or enjoy the culture? Cha Cha Matcha is a bright alternative to coffee drinks, offering a pick-me-up that provides calm, clear, and centered energy. With locations in NYC and LA, they'll keep you grounded and centered coast to coast.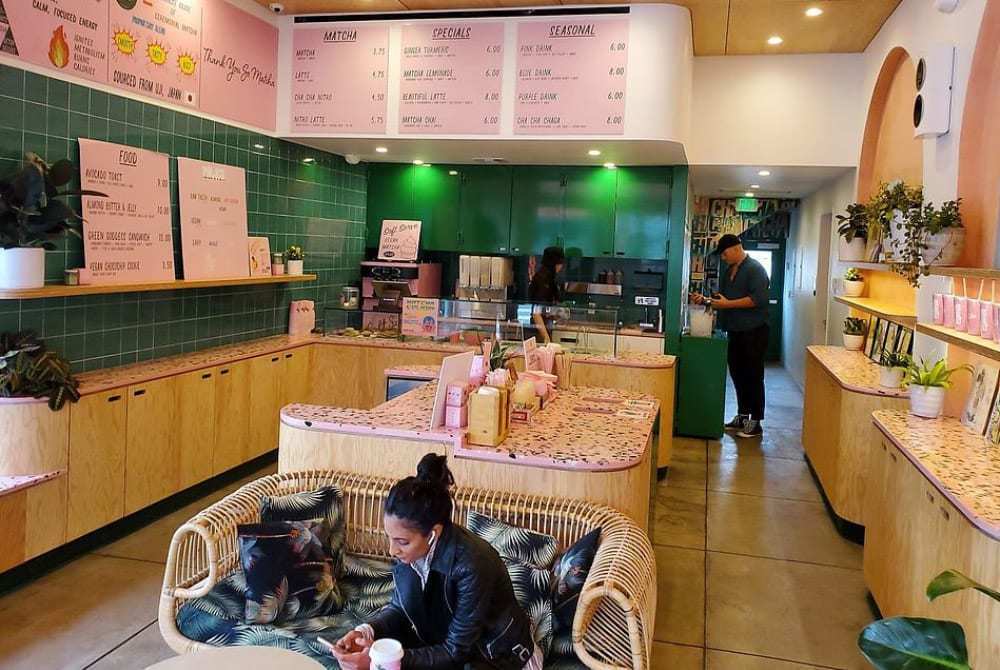 COFFEE WITH YOU: YOUR CHOICE
Considering a move to Silicon Beach and the neighboring area? At the Stephanie Younger Group, we believe your time should be spent enjoying the perfect home, not searching for it. Whether you're looking for your forever home or an investment property, contact us to learn how our results-driven approach has helped our clients meet their goals, regardless of how complex. Coffee is on us!