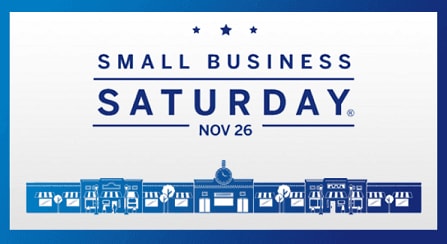 Small Business Saturday is a day dedicated to supporting small businesses in our own communities. Founded by American Express in 2010, this day is celebrated each year on the Saturday after Thanksgiving. It is now an official nationally recognized day. This year's Small Business Saturday is November 26, 2016.

As a local consumer, you're a key part in helping small businesses thrive. By shopping or dining at small businesses throughout the year, you're showing your support for the small businesses in your neighborhood in the community you call home.

Local events, organized by the Neighborhood Champion Program, will be featured on the maps so check out local listings to see what is going on. Click the image above for the latest updates as well as an interactive map to find participating small businesses in the community. Shop local!